Great events in Bolzano
The simple pleasure to take part in great events and have the chance to discover Bolzano, enjoy its cosmopolitan culture and appreciate its typical traditions.
September
October
November
December
January 2018
Aperitivo Lungo at B-bar
January 24th
"Aperitivo" is a simple pleasure of life and the best occasion to meet up with friends while eating snacks and drinking tasty cocktails, prepared following the original recipes and mixing fresh ingredients with spices, for an authentic multisensory and emotional experience.
B-bar welcomes you for the 6th season of aperitivo lungo, starting from 6 pm. To make your relax even longer, allow you to take your time and enjoy tasteful drinks, a flying buffet, live cooking & visuals.
Great music with our Local DJ Heros Sara Louis and Pietro Backstrom to enjoy the best atmosphere in town.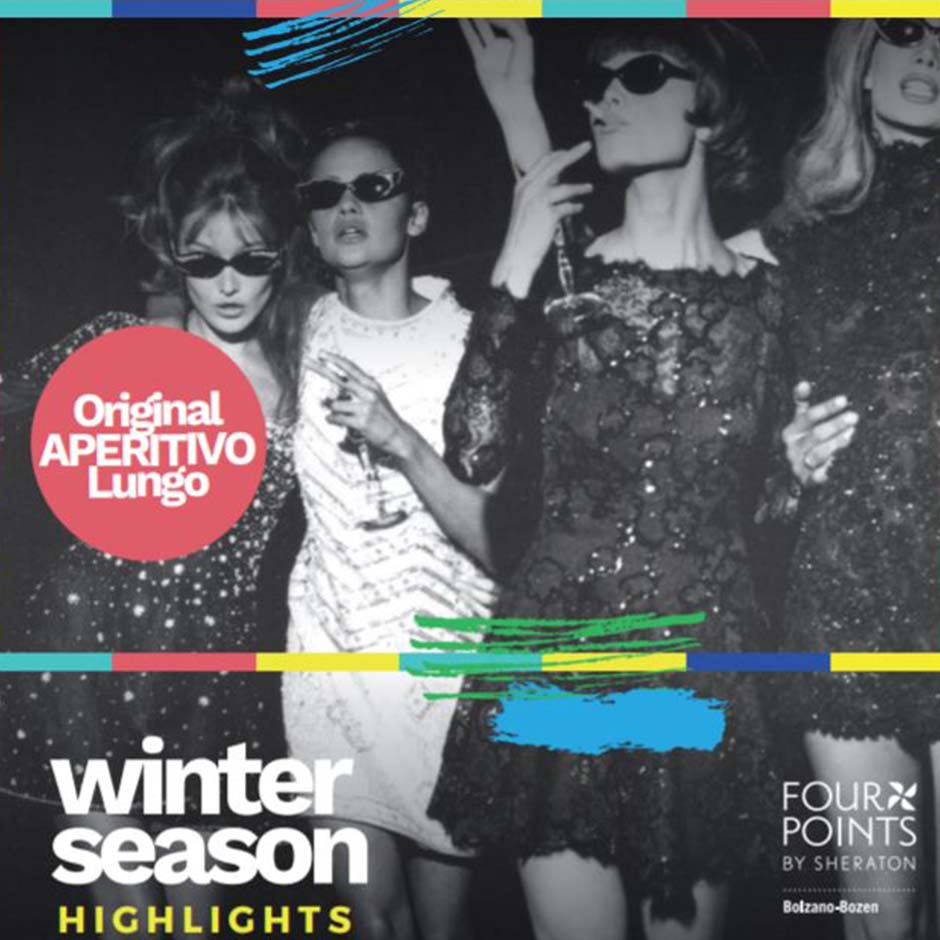 After Fair Night Out at B-bar
January 25th, 26th
In occasion of the leading fair of sustainable construction sector, Klimahouse 2018, join us for an after fair night out and enjoy live music played by Local DJ Heroes, Live Visuals, special drinks and food snacks.
On January 26th, we will welcome the team of our Local Sport Heroes, HCB Foxes, for a meet&greet after the match.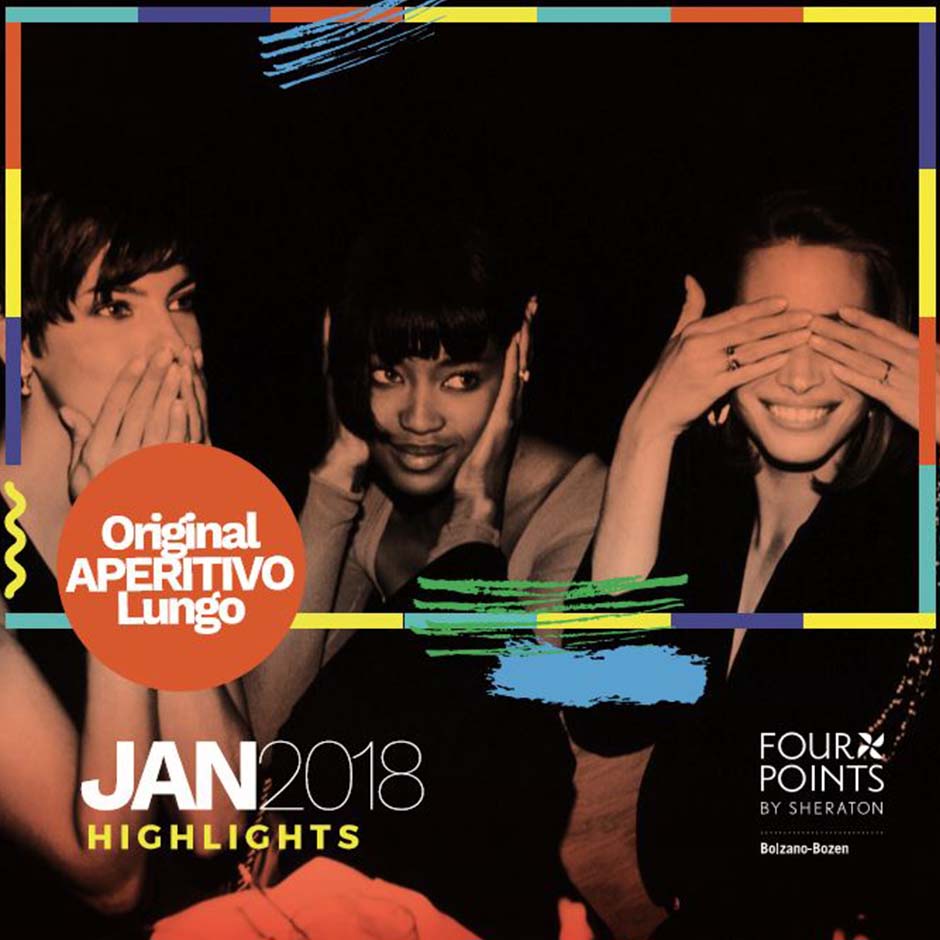 La Tavolata at Patio Restaurant
January 30th
Join us for the first edition of the special event of "La Tavolata" at Patio Restaurant: food tasting, new friends & fun.
Book now contacting us at +39 0471 1950 000