Best Brews program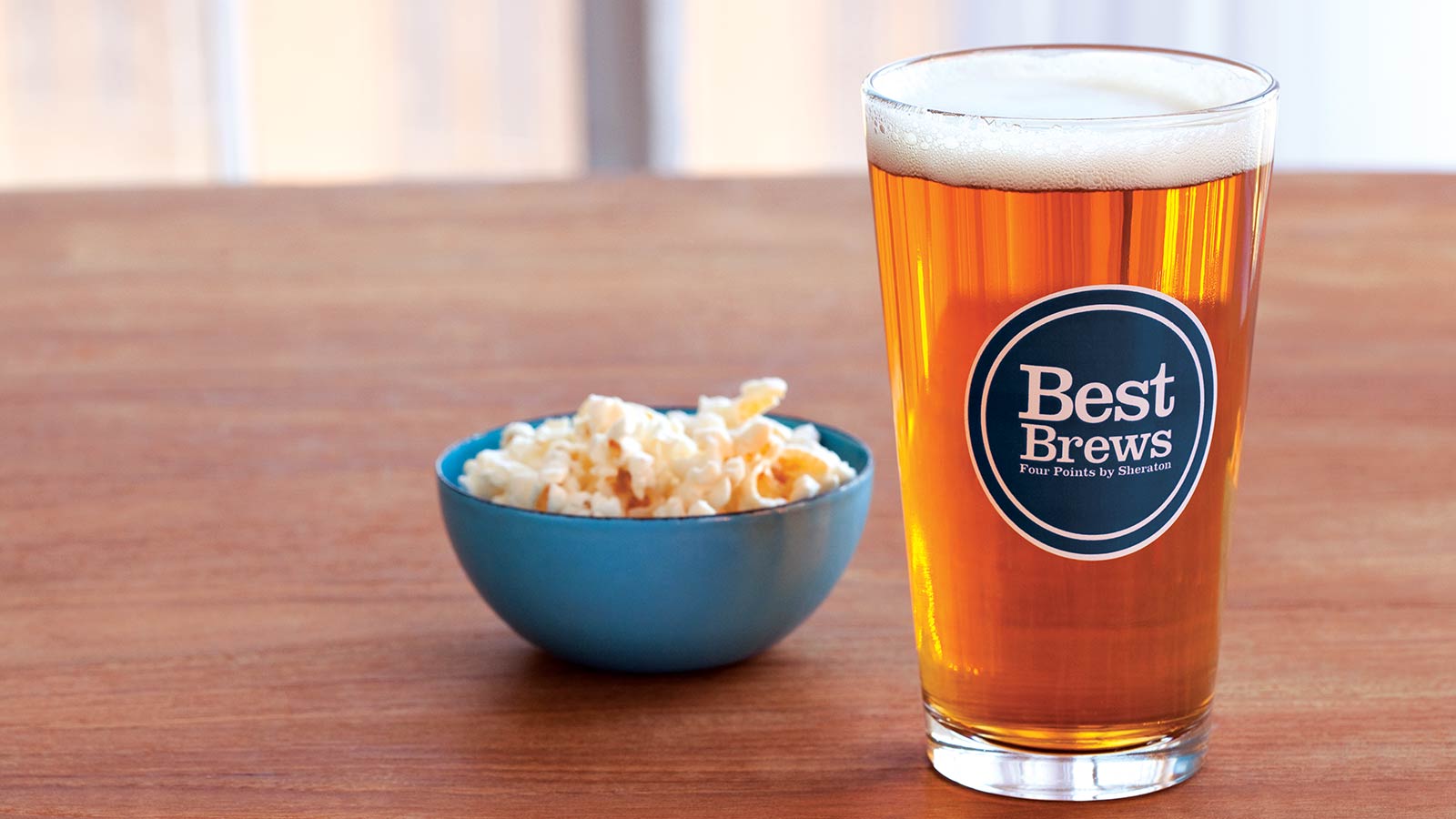 Say cheers with a great selection of beers. Our Best Brews™ program features a large selection of imports and local craft beers, each chosen for its unique flavor, popularity and quality ingredients.

All hotel beer selections are broken down by style, character and body, so you can easily identify the perfect brew for your taste.
Beer tasting & Food Pairing
Here at Four Points we take care of your comfort: enjoy a special journey throught the tasting of 4 special beers and its food pairing.
Your journey begins with a tasting Forst VIP PILS. We combine the fresh and soft feeling of bitterness on the palate with fine chips of rice flavored with salt and pepper.
La Trappe Tripel's aroma is slightly malty and estery. We decided to pair this beer with a skewer of beef, smoked with aroma of herbs and spices.


The third beer from tasting is a special beer from USA, the Sierra Nevada Pale Ale, is a delightful example of the classic pale ale style. In this case, we have decided to recall the strong and spicy flavors of the burrata , anchovies, herbs and spices (including curry).
The last one is the Liefmans Fuitesse beer: we think it is good to combine with anything you can achieve through a Mini Caesar Salad with Herbs & Smoked Paprika.
Our Best Brews
La Trappe, Sierra Nevada
Forst and Liefmans