Art & Design
between business hotel and tourism in Bolzano
Art and design blend together within our structure to enhance the talent and genius of local and international artists. An artistic retrospective full of elegance and modernity.

Four Points by Sheraton Bolzano is therefore a boutique hotel, an unusual and original environment, praising the creativity.
Friedrich Biedermann
Born in 1975 in Tyrol, he studied and taught at the University of Applied Arts in Vienna on Media Art Institute.

Among his many masterpieces, he was the author of the light installation "Displacer" at the austrian Pavilion during Shanghai Expo in 2010.

For the bar area at Four Points by Sheraton Bolzano, Friedrich Biedermann created the work of lights "Why Time", a structure in three parts composed of acrylic tubes, optical fibers connected to a projector, so to show a play of red, white and amber lights.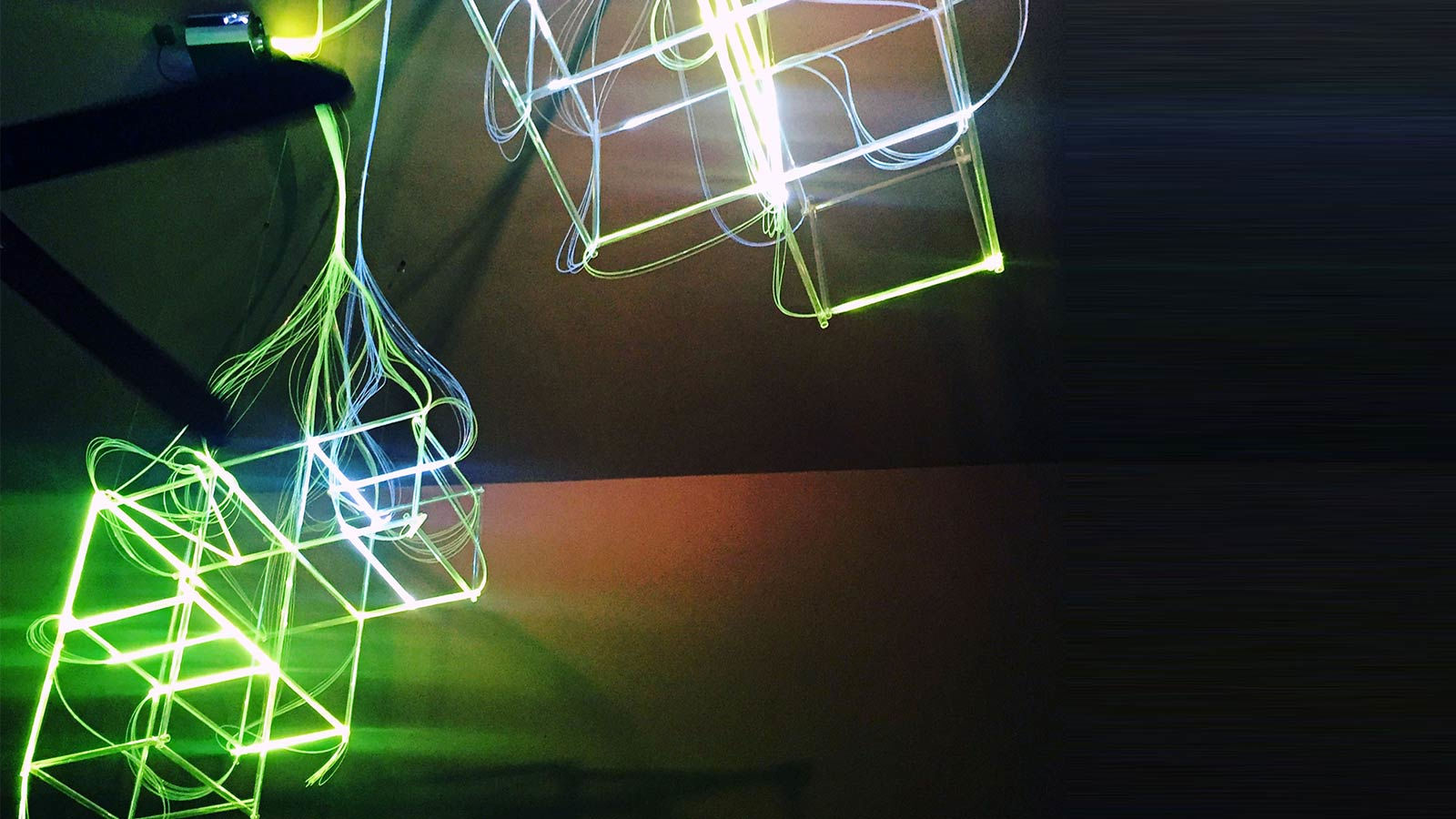 Arnold Mario Dall'O
Arnold Mario Dall'O, born in Bolzano in 1960, is one of the artist that embellishes and decorates our hotel with a series of paintings and silkscreens.
His works explore the Italian cultural heritage, ranging between Western Christianity and a reinterpretation of modern pop culture.
Christian symbolism and cultural vibes give charm to his works, including an irreverent and ironic interpretation.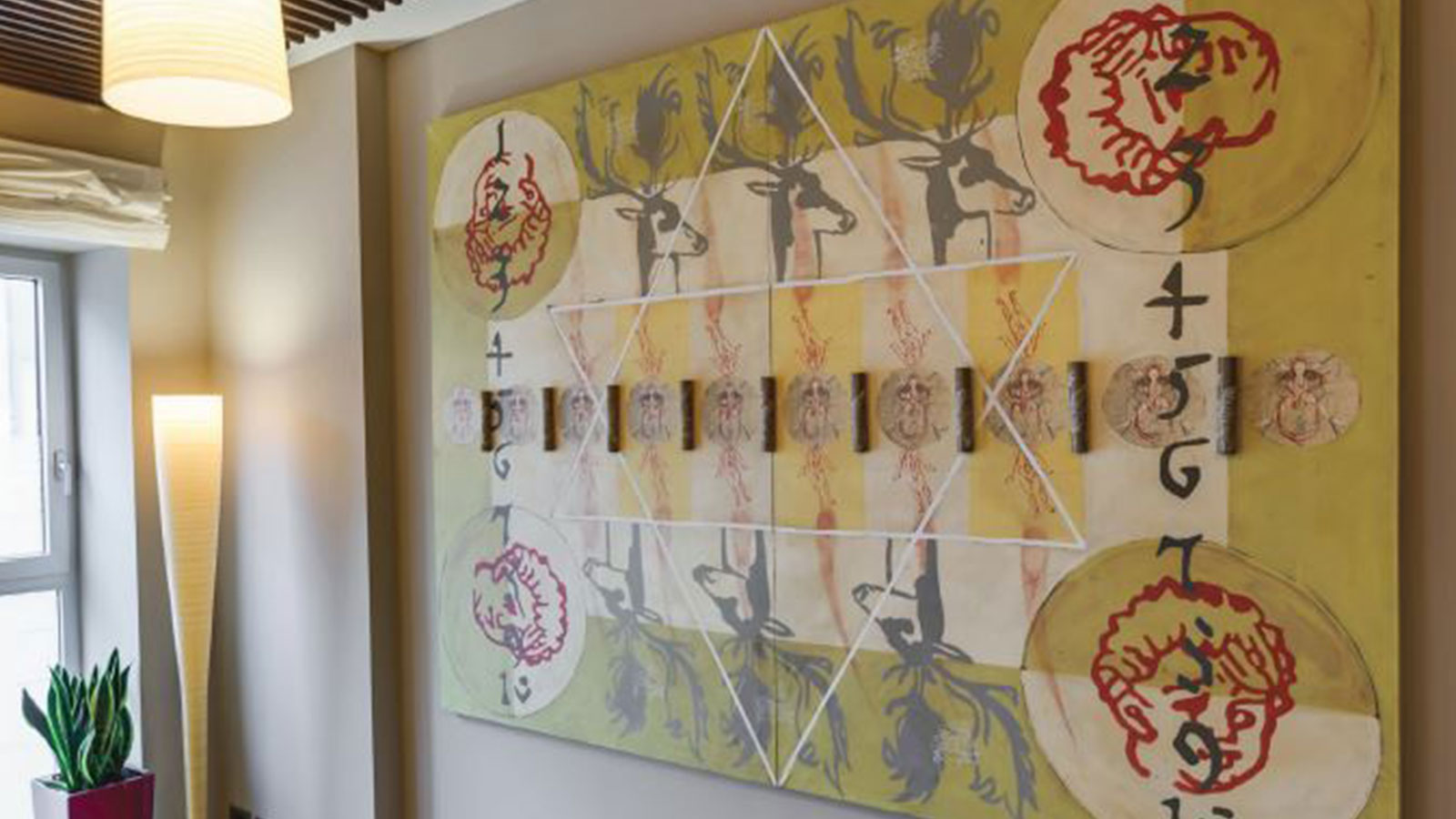 Robert Pan
Robert Pan, a painter torn between Bolzano and Miami, boasts of numerous worldwide collaborations and appearances.
The artist's touch is recognizable from the raw material, often resin, used in different shades and layers monochrome.
His "CARO 1,888 LINE" work is located within the B-bar, lit by neon lights.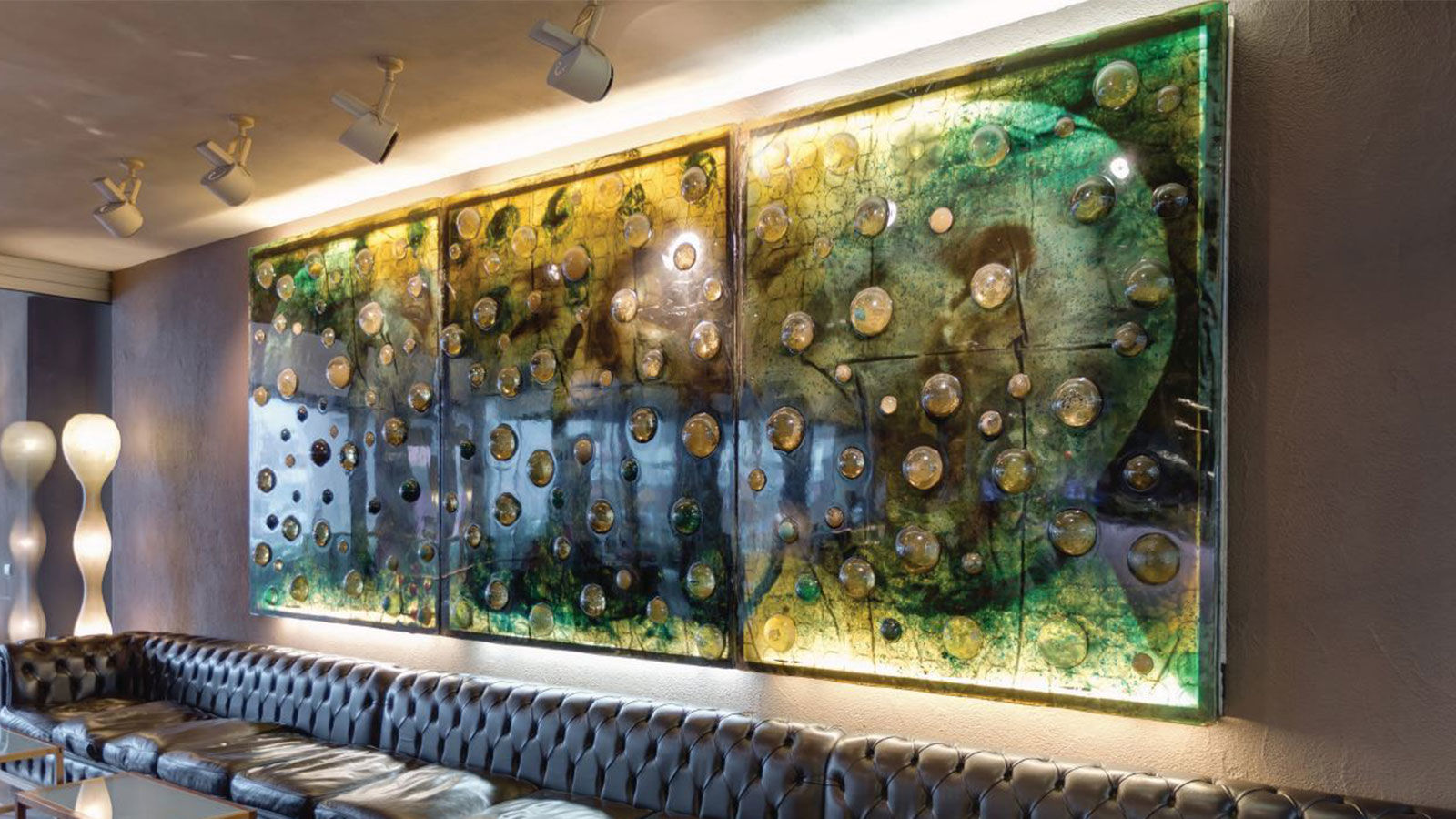 Jasmine Deporta
Since 2011, the works of this young photographer were acclaimed all around the world, thanks to exhibitions in different museums as Rome, Munich, London and Bolzano.
"Fleurs" is exhibited in our beauty and wellness center and is a collection of photographs in which the author shows hidden portraits of people hidden in flower arrangements.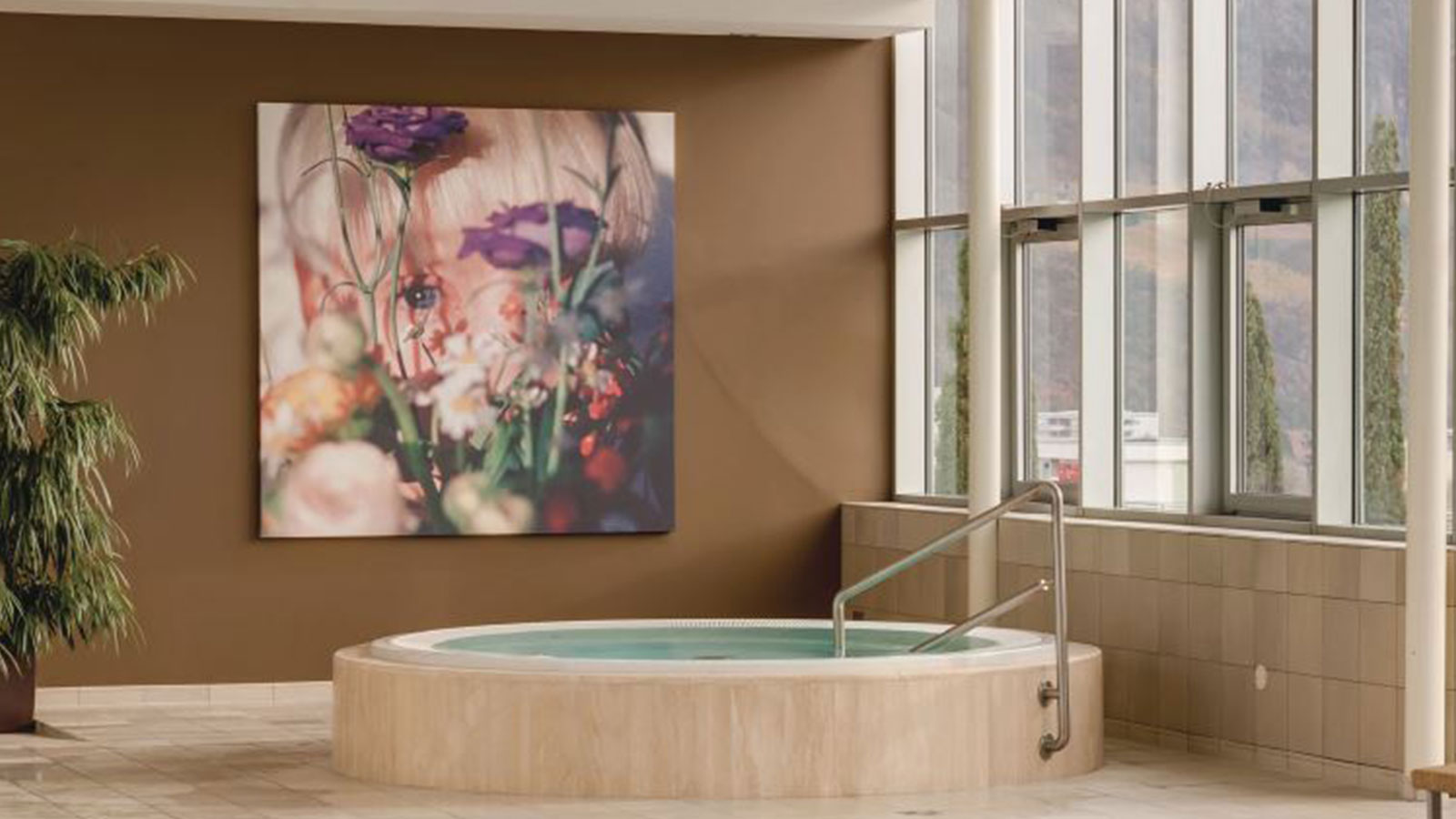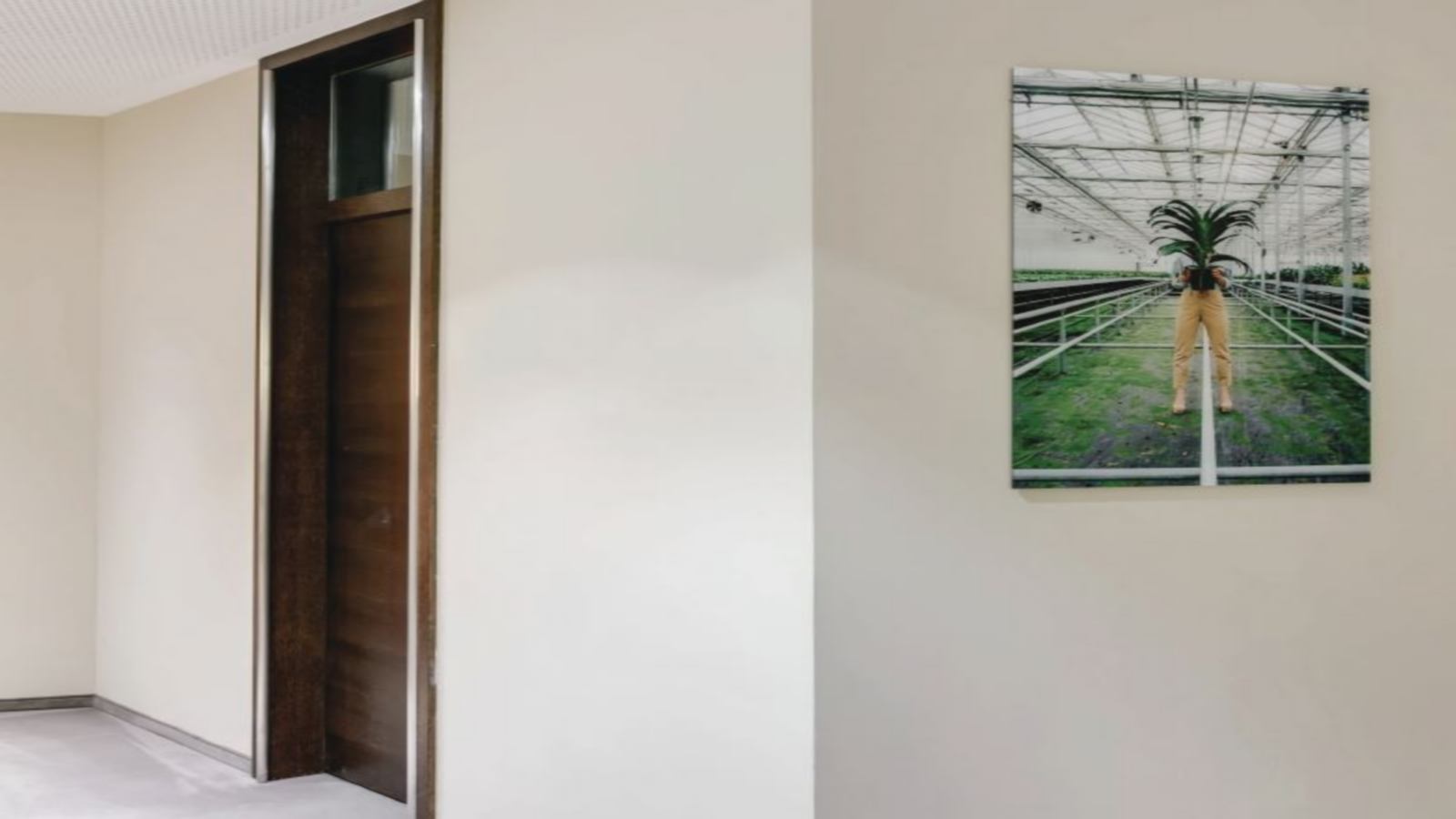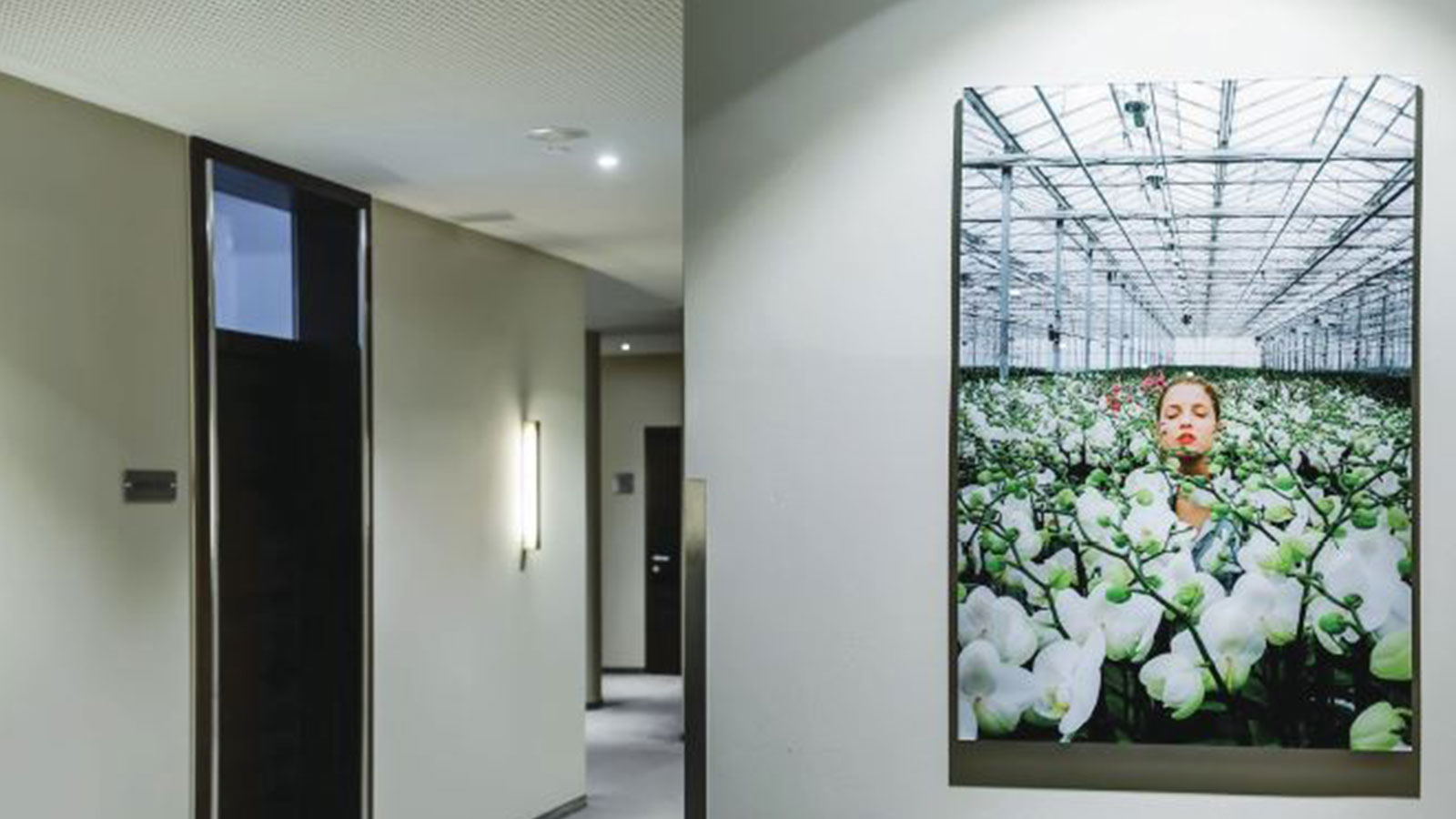 Patrick Rampelotto
South Tyrolean artist with a conceptual approach to design.
Since 2009 his works were exhibited in the MAK in Vienna, at the Salone del Mobile in Milan and at the Křehký Gallery.
The works of Rampelotto can be admired in the lobby of our hotel: a series of lamps made from antique trophies, removed from their principal parts and reinvented in a creative way.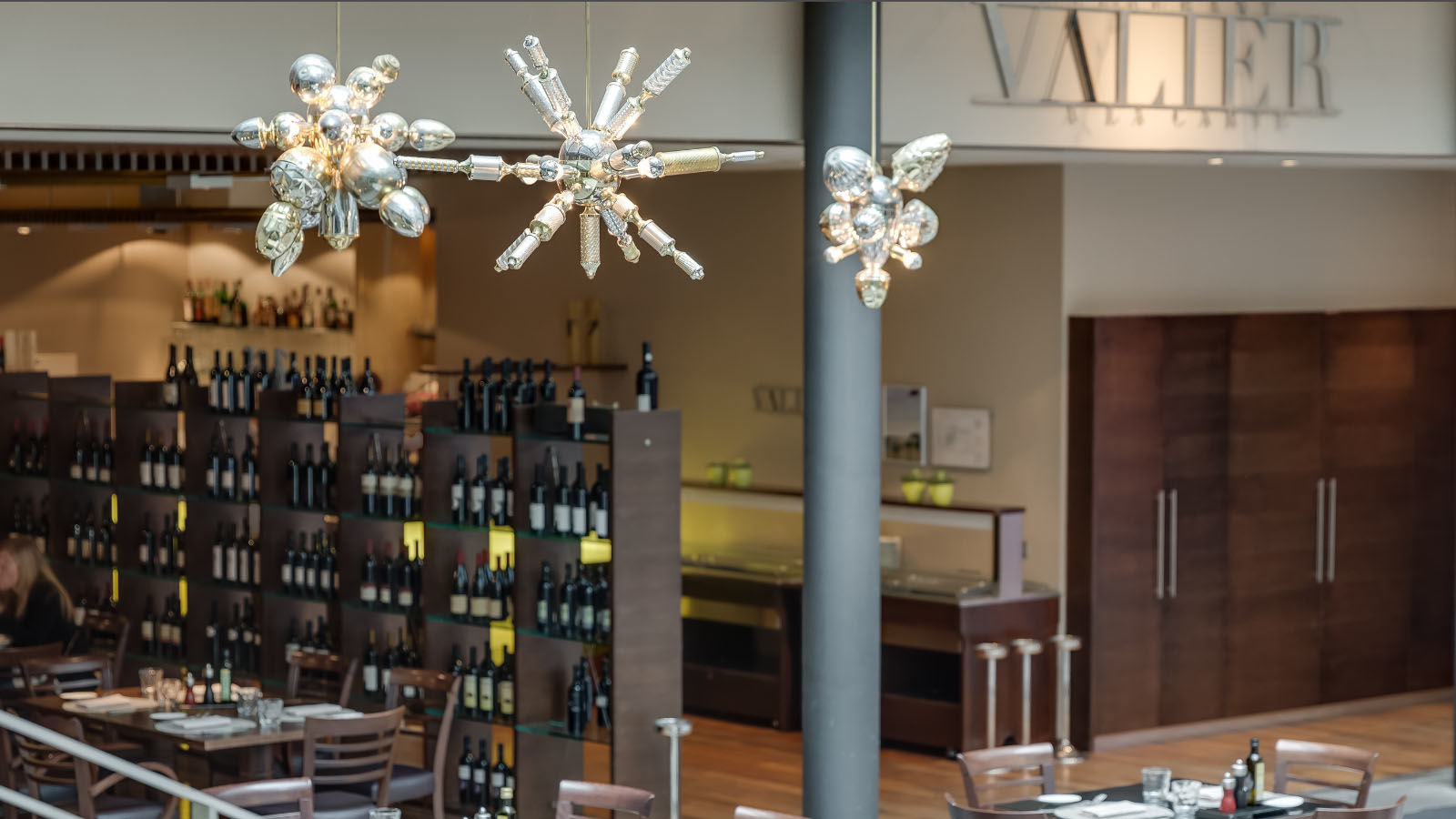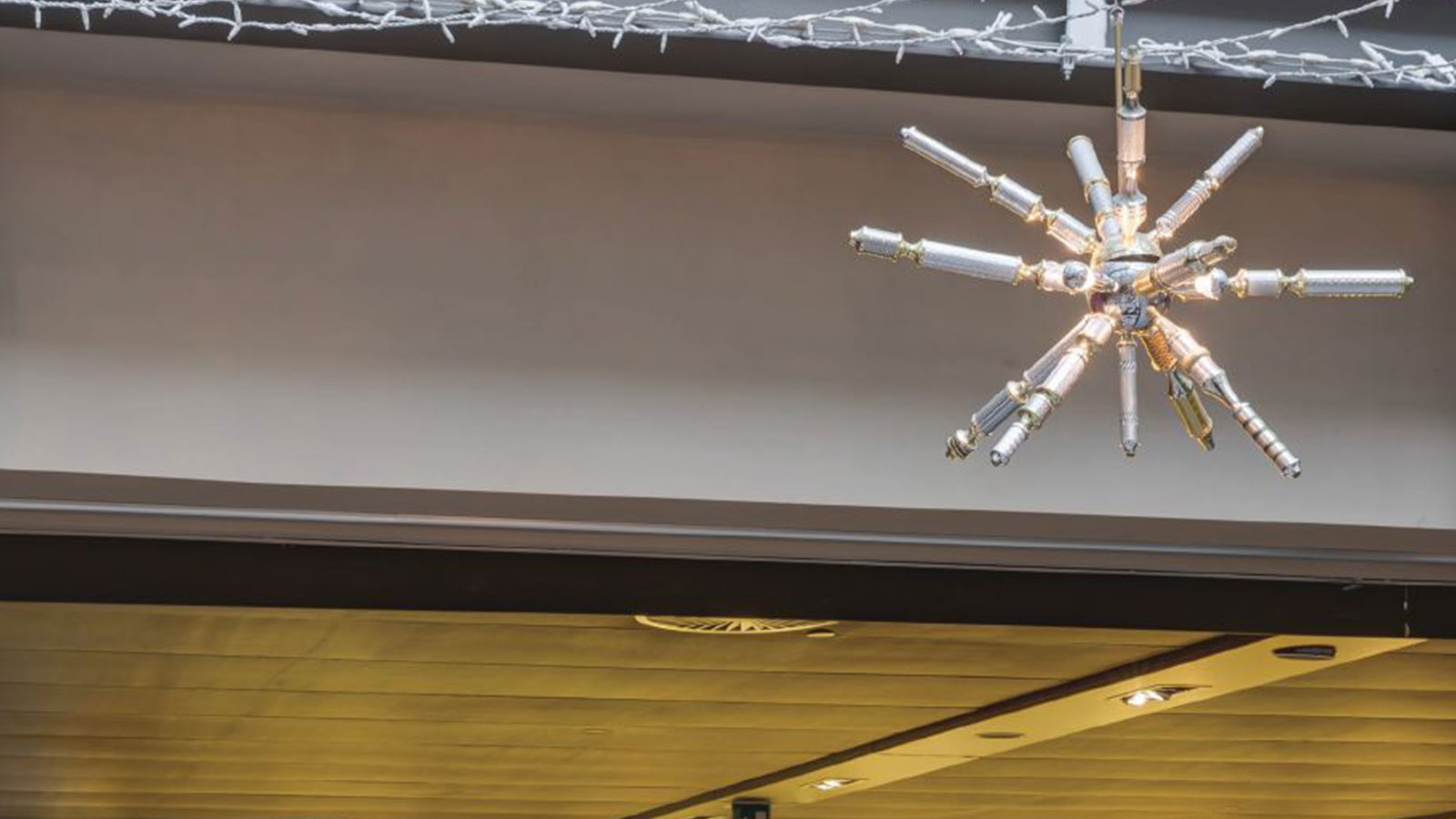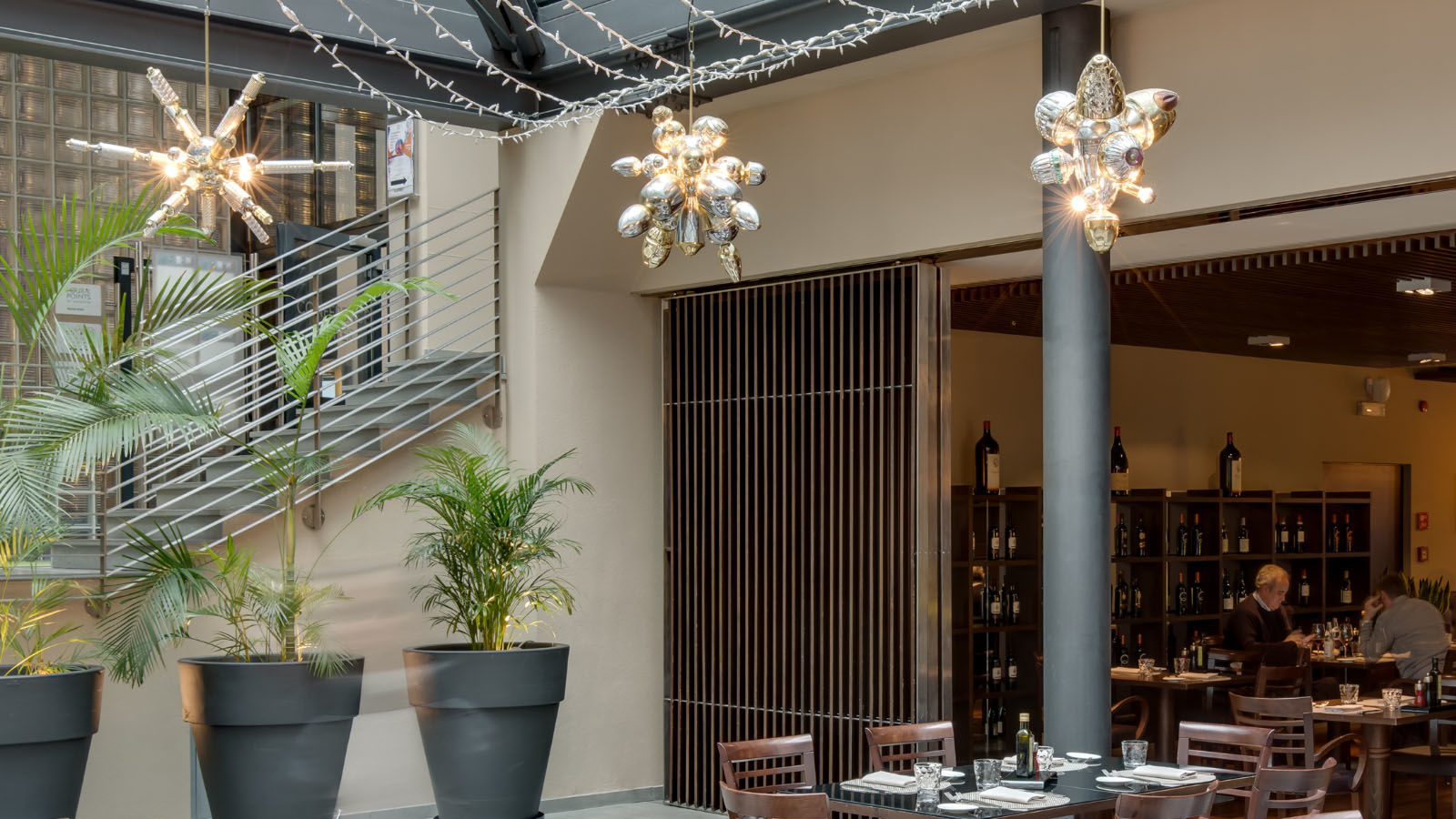 Sylvia Pichler
Architect and designer, label owner "Zilla, my bag is my castle", Sylvia Pichler gained fame by presenting her most famous design object at Salone del Mobile di Milano in 2007, entitled "FRAGILElight".
A series of lampshades with seductive lines, reinvented by using recycled materials.
The work is exhibited in the entrance and in bar area.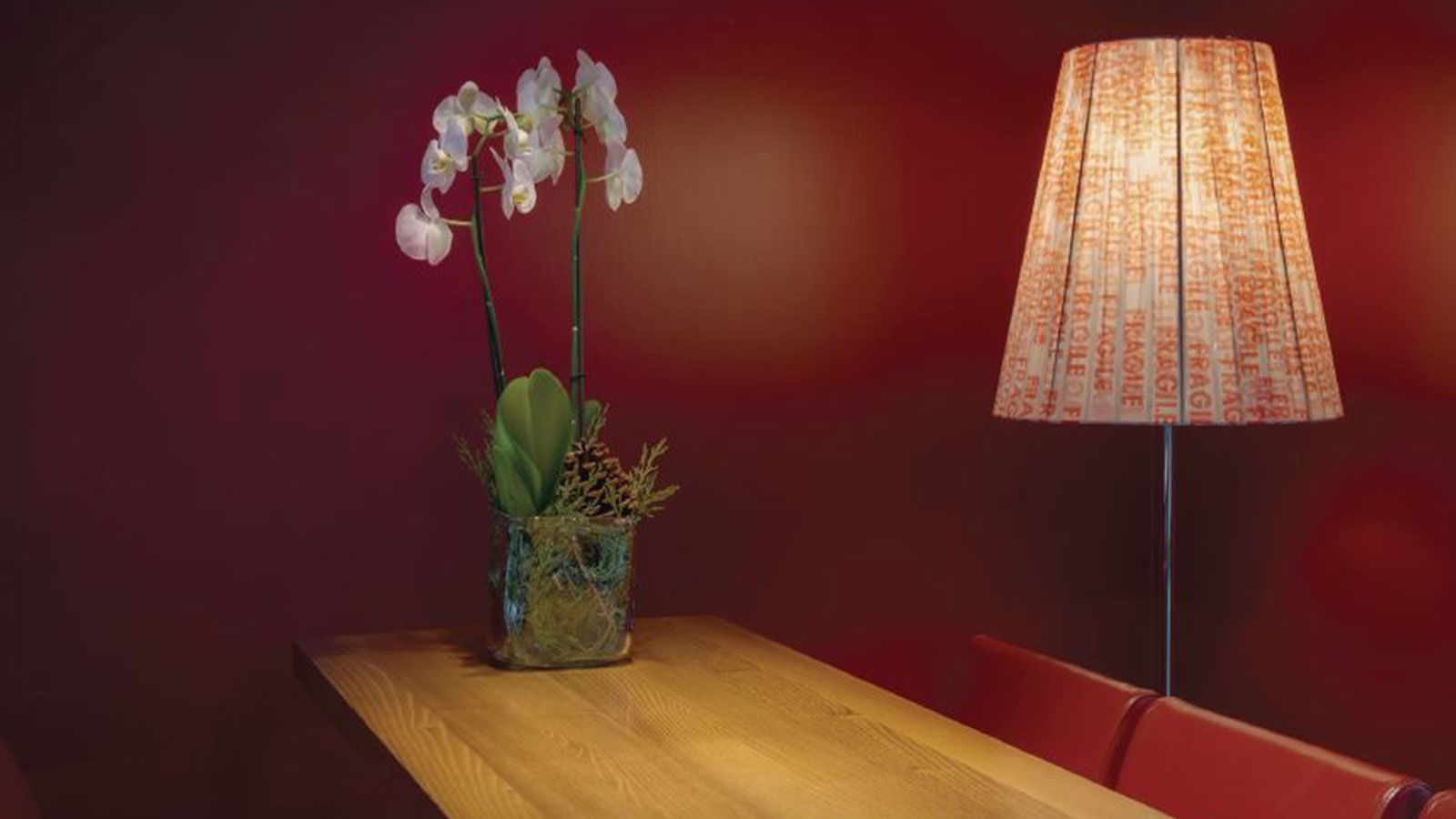 Thomas Zanon Larcher
South Tyrolean photographer, he exhibited his works in many art-galleries in important cities such as Tokyo, Warsaw, Milan, Antwerp and London.
His work entitled "Nora" explores and describes the emotions that come from the female body: a noir settings with a "Nouvelle Vague French" perspective.
The work is exhibited in the smoking area of the bar.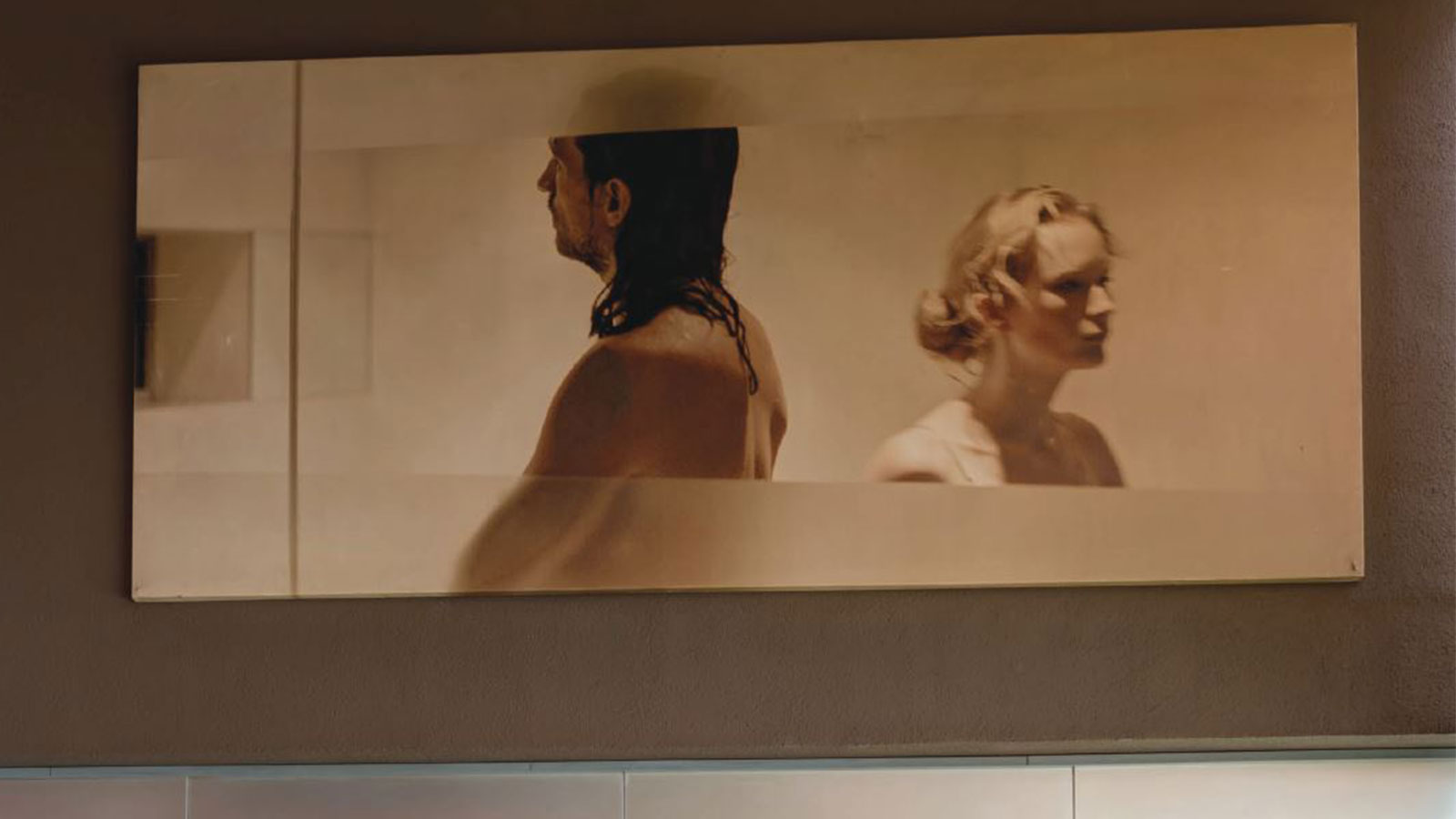 Color your stay
a quote to bright your floor
Each floor has a unique and distinctive quote.
The great Arnold Mario Dall'O created neon signs on each corridor just out of the elevator.

Our guests enjoy taking selfies on the sofas and dedicate a sentence to friends, family or partner.

What is the one that best suits you?
I will always love you for That, She's the love of my life, Don't forget me, You can say or do what you like and Sometime during the day.